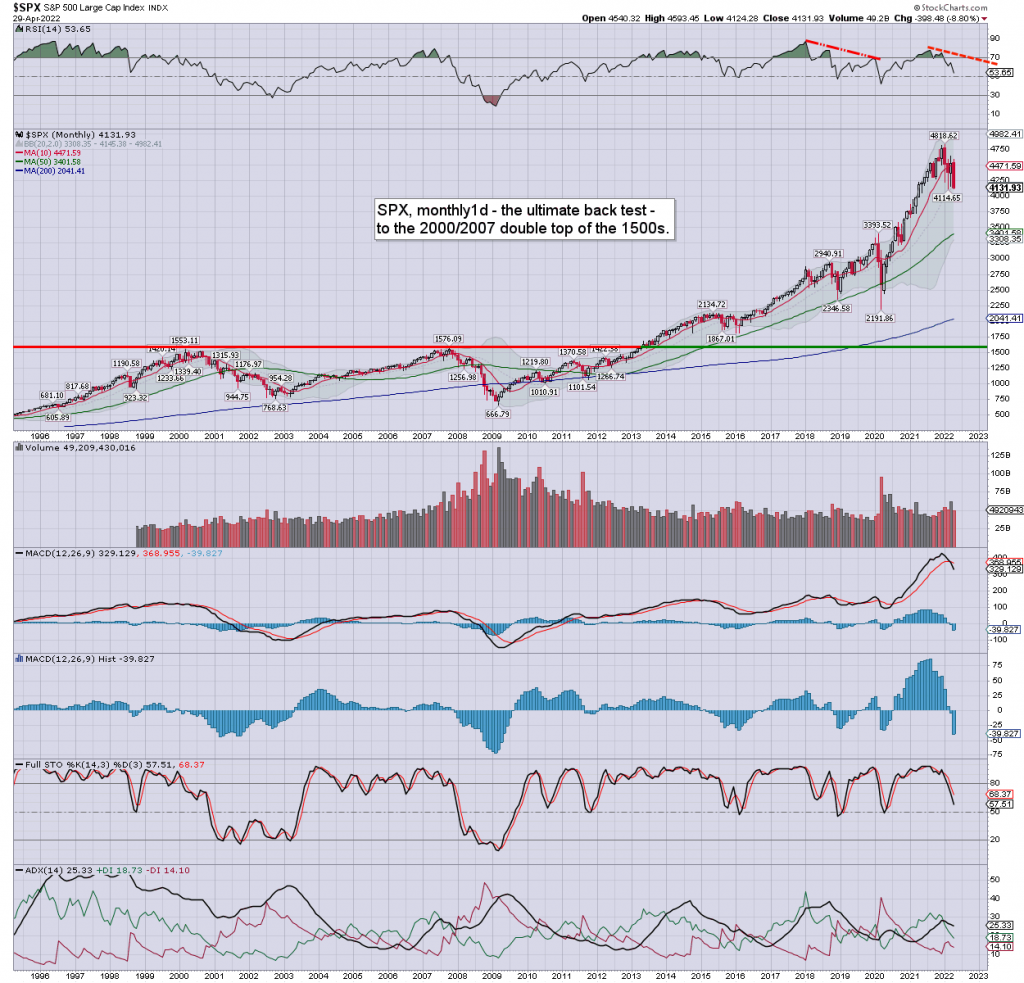 April was a bearish month, as the US equity market remains m/t broken from the Jan' historic high of 4818. The outlook has to be negative across the spring, and into the summer.
A giant back test of the double top of 2000/2007 of the 1500s would be ideal, but first things first… the 3500s, and then a bounce to test old support – now resistance, of the monthly 10MA, and the daily 200MA.
–
If you like charts, and would like market commentary from someone who is truly independent… subscribe!